Press / xHamster: The World Cup 2018 Porn Data
The World Cup is almost over, and the competition has been heated and dramatic! Maybe even more so off the field, where xHamster has poured over data from FIFA countries, and seen massive World Cup traffic changes.
Rather than take away people's attention from porn, the World Cup seems to have stoked their desires — particularly in the Middle East and North Africa. Since the World Cup began, Morocco has seen a stunning 147.4% increase in traffic. Saudi Arabia, Senegal, Tunisia, and Egypt have all had an over 30% rise in traffic during the World Cup. Goal!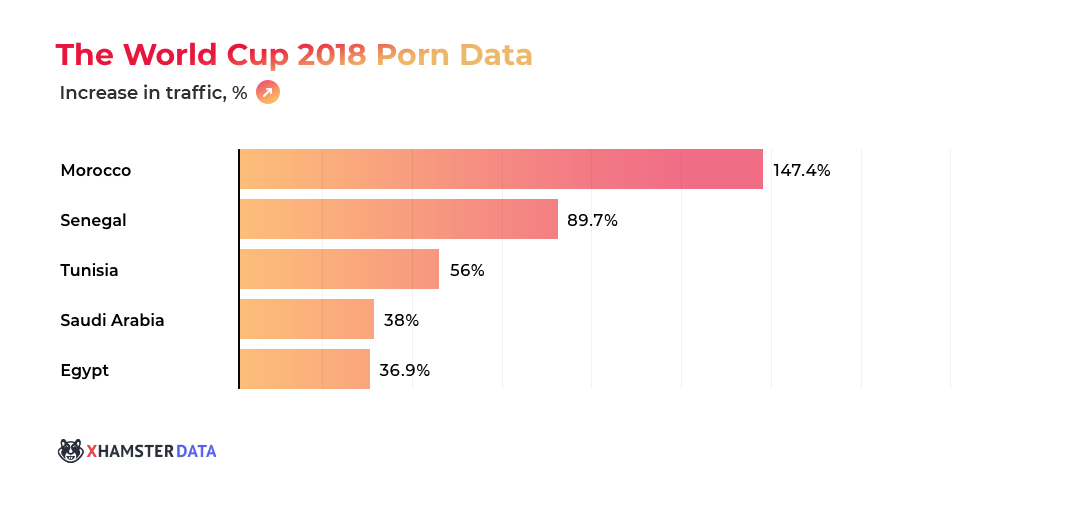 But not every country gets aroused from kicking balls. The United States, for instance, saw a 1.7% of a decrease in their porn habits during the World Cup. Maybe if they'd stayed longer, they'd have longer… staying power.
And Colombia preferred the action on the field to action on the laptop. They saw the biggest decrease of FIFA countries — traffic to xHamster from Colombia has dropped 7.7%. Other Latin American countries share the same preference — traffic from Costa Rica, Brazil, Portugal, Mexico, and Argentina all dropped over 4%.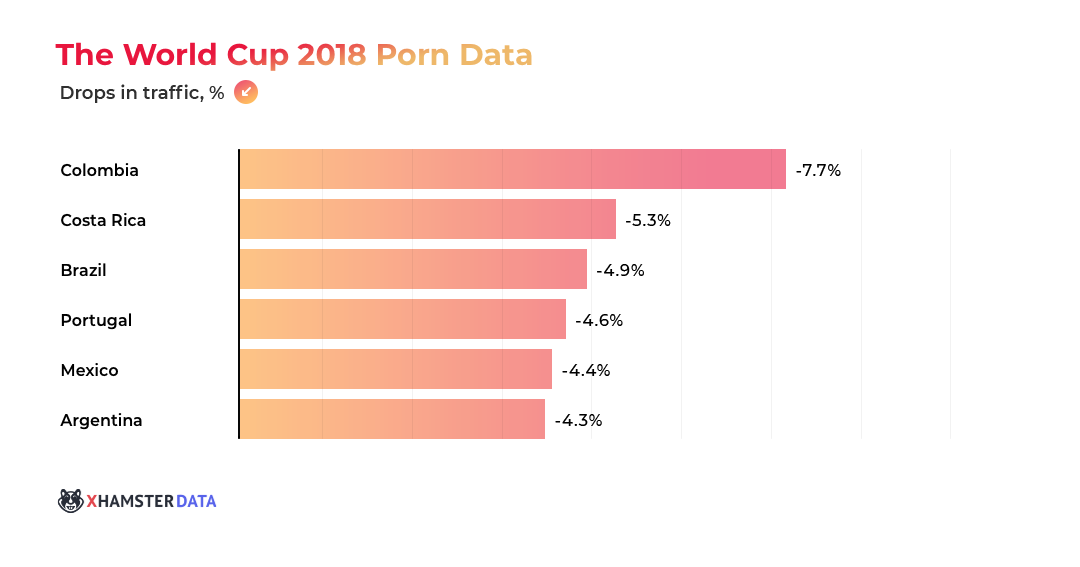 That said, we have seen some increase in interest related to the World Cup. Users in Costa Rica couldn't get enough "Russian" porn during the series — searches in that country alone for the term have been up 68.1% increase. Croatia, on the other hand, saw a dramatic decrease in "Russian" searches, decreasing during the World Cup by -28.2%. Could competition hurt erections?
The United States also saw its searches for "Russian" decrease — 7.1% — but that could be as much political as it is athletic. Other top searches in the United States have remained unchanged — mom, wife, and massage still head the list. No word on apple pie.